Kansas Afterschool Educator Conference 2019
March 23, 2019
Click here to register!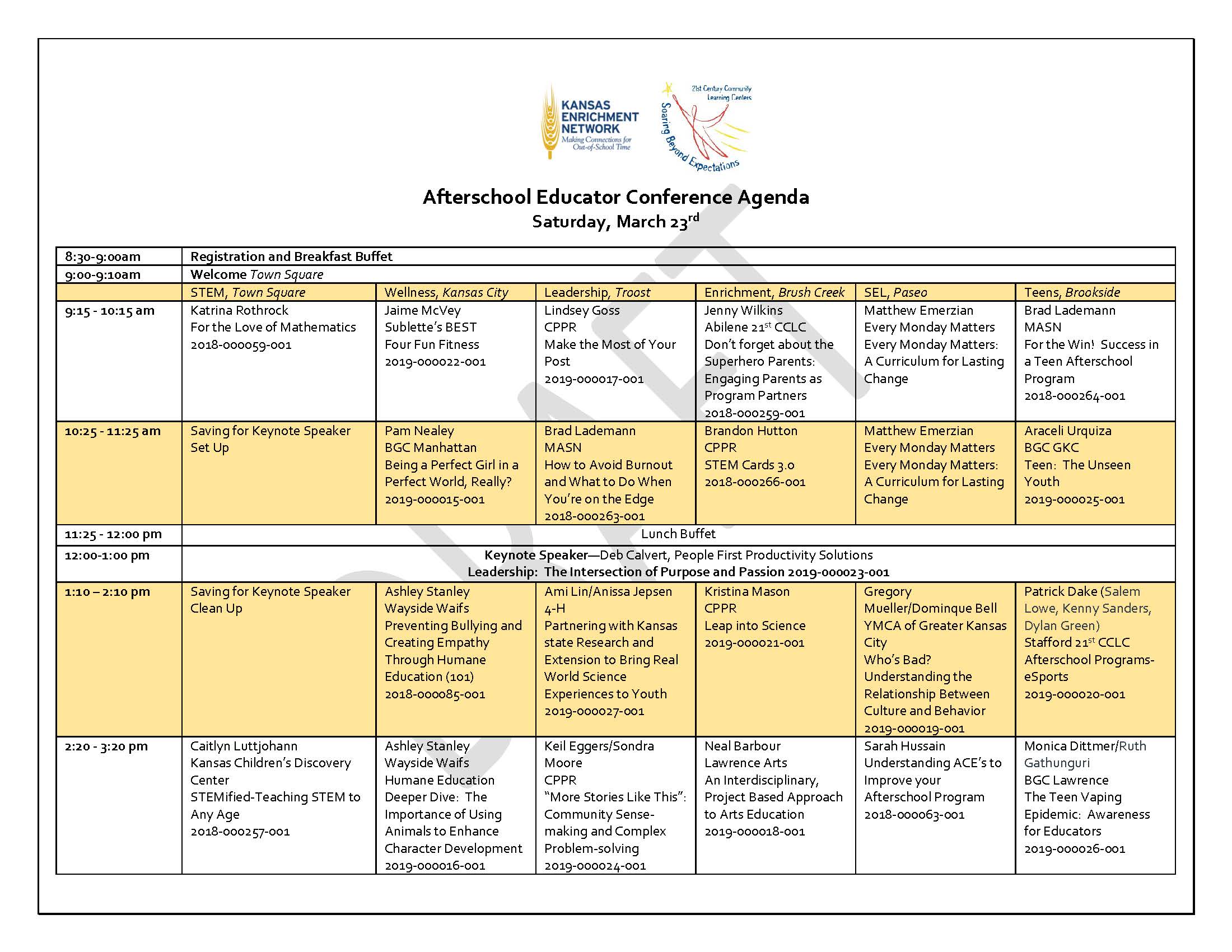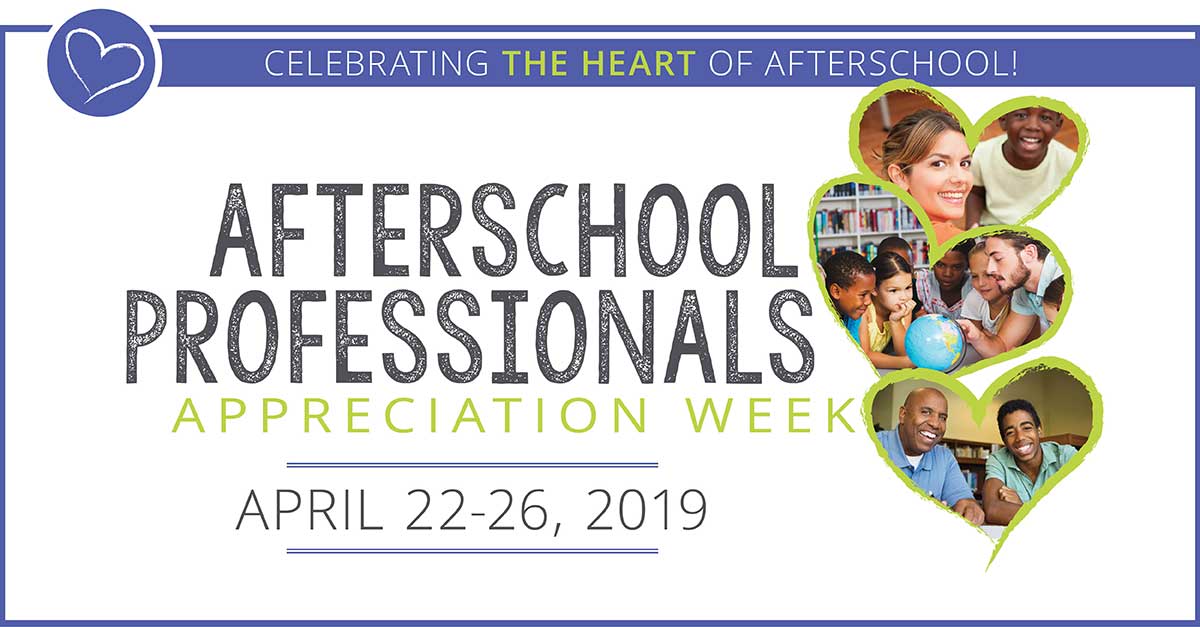 Afterschool Professionals Appreciation Week
Afterschool Professionals Appreciation Week is a joint effort of community partners, afterschool programs, youth and child development workers and individuals who have committed to declaring the last full week of April each year as a time to recognize and appreciate those who work with youth during out-of-school hours. Join us for celebrations and display your appreciation to thank afterschool professionals who make a difference in the lives of young people. Find out more on the National Afterschool Association Website.
Beyond School Hours XXII National Education Conference
Atlanta, GA
February 20-23, 2019