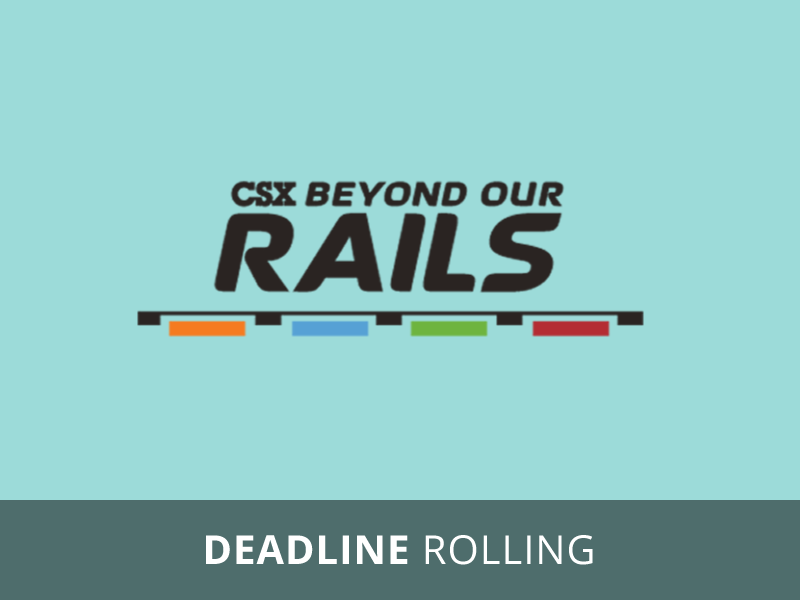 Description
CSX has a long history of investing in the communities in which it has a business or employee presence.
The company, with the help of its employees, works to establish and maintain close relationships with
customers and communities across the CSX network; not only by investing charitable dollars, but time, talent,
transportation and in-kind donations as well.
Eligibility
CSX considers grant, sponsorship, volunteer, transportation and in-kind requests from organizations that have
been approved by the IRS as 501c3 charities. Government institutions such as fire departments and schools
allowed under Internal Revenue Code 170(c) are also eligible.
CSX generally does not support the following:
Telephone and personal solicitations (applicant will be directed to the online application)
Organizations that fall outside of the CSX service area
Organizations that do not have an up to date 501c3 status
Individuals, or travel for an individual
Religious organizations (except community service projects, such as a soup kitchen)
Political candidates or lobbying organizations
Limited constituency organizations, such as a fraternal, labor or veteran's groups
Endowments
National conferences
Anti-business groups or controversial organizations
Organizations that discriminate based on race, religion, gender, or sexual orientation