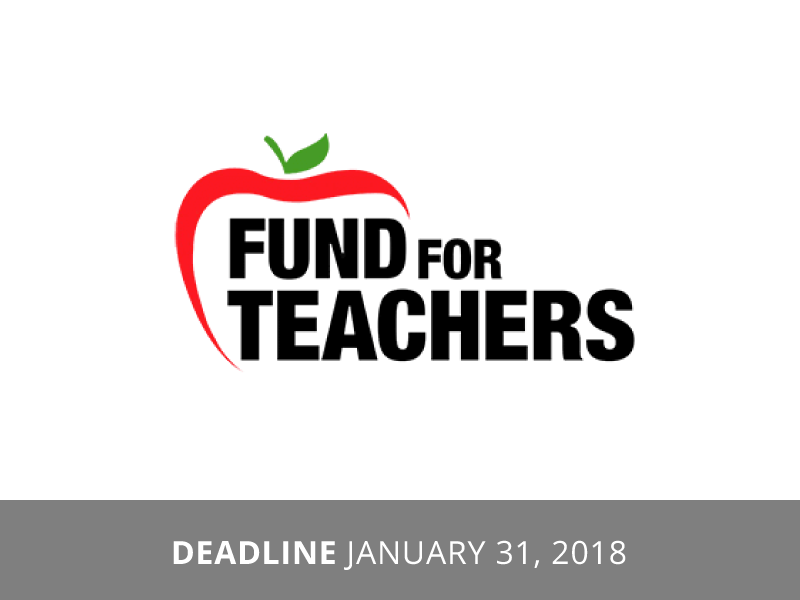 Description
The Fund for Teachers The Fund for Teachers provides funds for direct grants to teachers to support summer learning opportunities of their own design. Maximum award: $5,000. Eligibility: teachers who work with students in grades pre-kindergarten through 12, with a minimum of three years teaching experience, full-time, spending at 50 percent of the time in the classroom at the time grants are approved and made.
Eligibility
A full-time preK-12th grade teacher, curriculum specialist, curriculum head, Special Education coordinator, media specialist/librarian, or other type of educator who spends at least 50% of your time directly teaching students;
Returning to the classroom in the consecutive school year; and
Have at least three years' experience as a preK-12th grade teacher at the end of the school year.

Student and substitute teaching do not count towards the three year requirement
As long as the applicant has three years' experience by the time of their fellowship, Fund for Teachers considers them eligible.