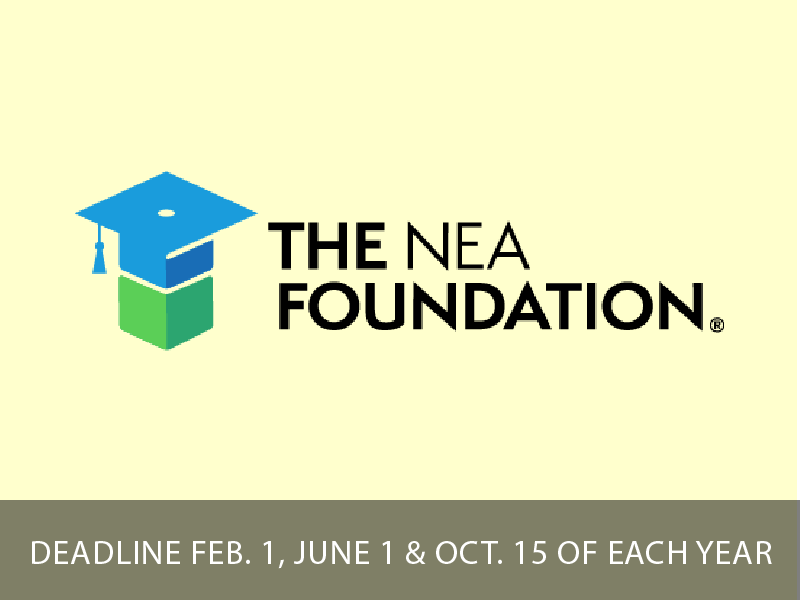 National Education Association Foundation Learning and Leadership Grants
Description
Educators frequently need outside resources to engage in meaningful professional development due to limited district funding. Through our Learning & Leadership grants, we support the professional development of NEA members by providing grants to:
Individuals to participate in high-quality professional development like summer institutes, conferences, seminars, travel abroad programs, or action research Groups to fund collegial study, including study groups, action research, lesson plan development, or mentoring experiences for faculty or staff.
Eligibility
We give preference to proposals that incorporate STEM and/or global competence in their projects.